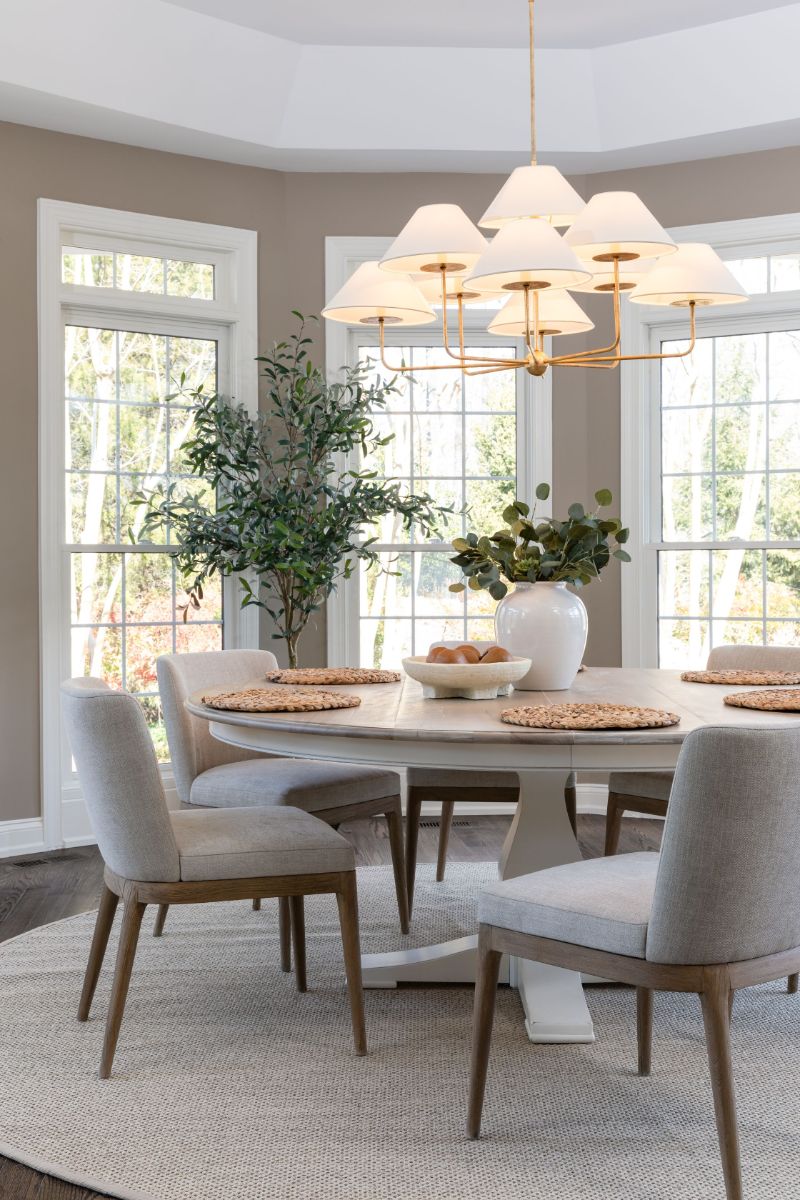 Classically Curated, Timeless Interiors
At SK Interiors, we excel in providing our clients with both superior customer service and exceptional quality in every home we decorate and design. With over 20 years of experience, we assist you in all aspects of your project, from the initial consultation, to the finishing touches our expertise allows for your vision to come to life that is within your budget and fits your lifestyle.
Full Service Interior Design
Proudly serving Northern Virginia, SK Interiors offers Full Service Interior Design with a highly skilled team of designers, contractors, and artisans who specialize in home interiors.
We are proud to offer kitchen and bathroom remodeling, cabinet painting, flooring, custom window treatments, color consultations, decorative painting, interior decorating, real estate staging and so much more.
Schedule your initial consultation.
"I had a great experience with SK Interiors for a major kitchen renovation. Susan was organized, detail oriented, and managed the whole process including the contractors. She was instrumental in sourcing everything and had it all ready to go before it was needed to be sure there were no delays in my project. But most of all, working with Susan is like working with your best friend. She's so great to deal with (on an almost daily basis at times)!"
"Susan is amazing! She helped us with a full gutting of an old house and beautiful addition. We had a great upfront conversation to get to know our style and what we were aiming for from an interior design perspective and has been the best resource throughout the entire process. Over the past 9 months she has helped me think through every step of the remodel from tile and floors to paint colors and furniture! Susan is a pleasure to work with, is respectful of your budget and your style, and does an amazing job bringing the theme of your house together! I can't recommend her enough. Be sure to reach out to her for all of your interior designer needs.
"SK Interiors remolded our 25 year old kitchen. The results were amazing. Susan has a great sense of current trends and styles. She knew exactly how to meld these styles with my ideas to create the kitchen of my dreams. She works with great contractors (XPR Remodeling) and suppliers. I highly recommend SK interiors for any design and remolding project you may have."
"Susan Kuehhas just completed a master bath renovation project with us. We had hired her two years ago for our kitchen renovation and were thrilled with the result. The master bath is equally impressive with a simple, modern look that matches the rest of the house. Susan spent many hours helping us select just the right floor and wall tiles, countertop granite, paint color, hardware, and shutters that fit our budget. She was knowledgeable about options and professional in her interactions with us. We won't hesitate to call Susan again for future design projects!"
"Susan, with SK Interiors is top notch! She planned a complete kitchen remodel from our builder grade, fifteen year old kitchen. She listened and put together exactly what we wanted. Susan has amazing style and is very knowledgeable with kitchen design. The project exceeded our expectations in every way! Our new kitchen is beautiful!! We will use her, for sure, when we are ready to do our bathrooms!"
"I couldn't have done any of it without Susan. Her expert eye for color and design, her trade resources, her excellent contractors, her attention to detail, and her personable, never pushy, flexible, and caring attitude saved me a ton of time, anxiety, and money!"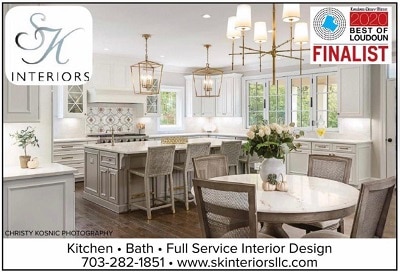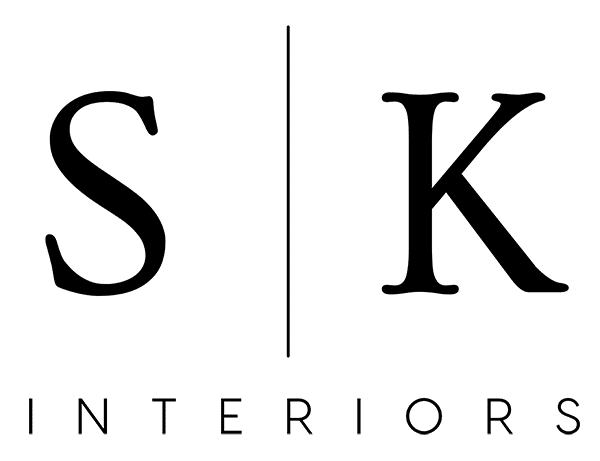 SK Interiors, LLC - Serving Fairfax and Loudoun County - 703-282-1851 - sales@skinteriorsllc.com
©2023 SK Interiors, LLC , All Rights Reserved